Radiovideograph (RVG)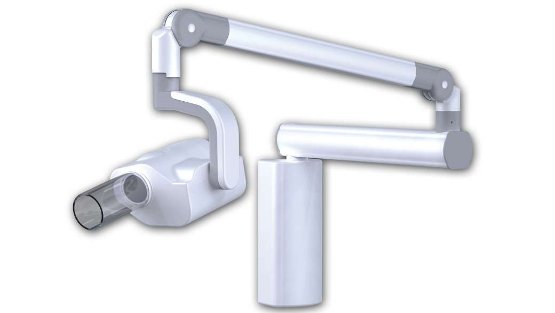 This little device is slowly replacing the work of a dental x-ray film. It is a sensor attached to the hardware and the computer. When the sensor is placed in the mouth and the x-ray falls on the sensor, the signals are passed onto the computer projecting the image on the computer screen. The condition of the teeth and bone can be immediately seen. This diagnostic aid saves a lot of time for the patient as one doesn't have to wait for the dental x-ray film to be developed and the treatment plan can be made instantly.
Use of Radiovideograph (RVG) and a digital x-ray machine reduce radiation by 90% (as compared to a normal x-ray machine) and decreases chair time.
New technology allows the patient to participate in the diagnosis, treatment and even preview end results!